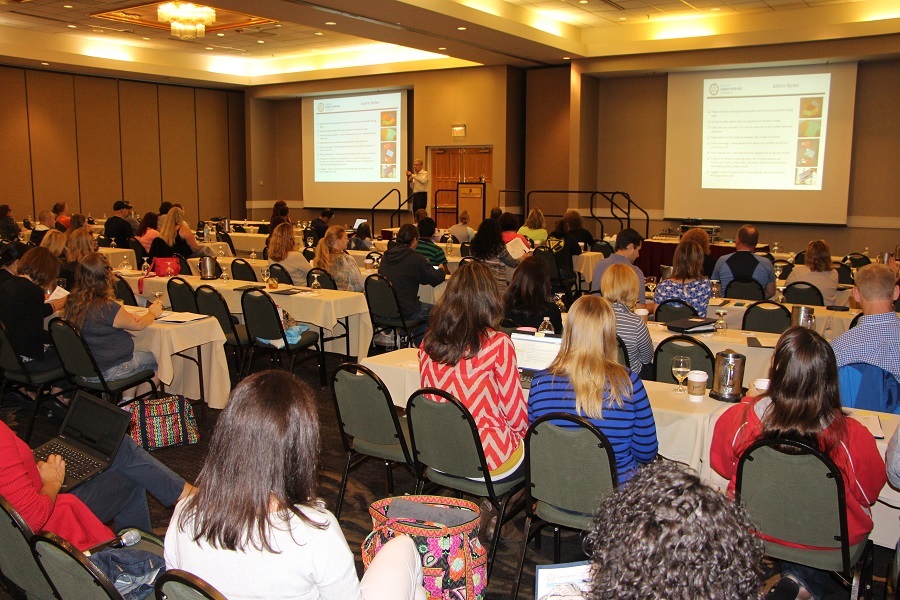 7th Annual National Fabry Disease Foundation Education Conference in Greensboro, NC.
This year's conference will be held on Thursday and Friday, September 28-29, 2017 at the Embassy Suites Greensboro-Airport Hotel at 204 Centreport Dr, Greensboro, NC 27409 - phone (336) 668-4535. 
The conference is held immediately before the 8th annual Charles Kleinschmidt Fabry Family Weekend Camp at Victory Junction Camp in nearby Randleman, NC. We try to get everyone to the conference as early as possible on Thursday to participate in informal activities such as visiting clinic, organization and industry exhibits, participating in surveys and other important activities, attending a welcome dinner, and getting to know each other. On Friday, we have a whole day of educational talks from physicians, researchers experienced with Fabry disease, and industry representatives. While adults are in the educational sessions, children are in separate activity rooms supervised by contracted nannies and tutors. 
Anyone with Fabry disease and their family members may attend the conference, not just families attending the follow-on camp. The NFDF provides transportation and lodging for those who are not able to provide their own transportation and lodging to the extent that funds are available. 
If you wish to attend this important conference, please email Jerry Walter at This email address is being protected from spambots. You need JavaScript enabled to view it. as soon as possible to let us know you would like to attend. 
We look forward to seeing you in Greensboro!