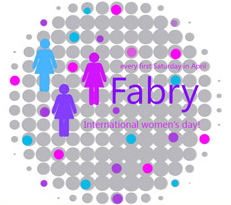 Annual International Fabry Women's Day is the first Saturday in April. 
The goals of the International Fabry Women's Day are to increase recognition and support for all women with Fabry Disease and those directly affected by Fabry Disease such as partners, family members and friends. It is a day for women to come together and share experiences, exchange information and provide support to one another. 
The Fabry Support and Information Group Netherlands (FSIGN), the Dutch Fabry Support Group, began an annual women's day in the Netherlands in 2005 which became an international day in 2013.