We honor and remember those who have passed away from Fabry disease.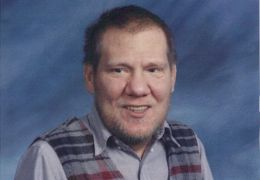 Photo: Ken Walter.
We have experienced a great deal of tragedy in the Fabry community due to the life-threatening nature of our disease. Our family members and friends with Fabry disease often live a diminished quality of life and have passed away prematurely from the devastating symptoms of our disease. We are astonished by the strength and courage of those who endure Fabry disease in their daily lives.
We have developed a "Remembering family and friends" section of the website to honor and remember those who have passed away from Fabry disease. It is accessible near the lower right area of our website home page at www.fabrydisease.org. This program is not only important to provide a place to honor and remember our fallen heroes but to highlight the seriousness of our disease as we advocate for positive change for the Fabry community. We must make others aware of why Fabry disease research, education and awareness are so important to improve our quality of life and avert more tragedy.
Please help to honor those who have passed away from Fabry Disease.


If you have suffered the loss a family member or friend from Fabry disease, please contact This email address is being protected from spambots. You need JavaScript enabled to view it. to provide information for our website Remembering and honoring family members section.

Please visit the "Remembering Family and Friends" section in the lower right area of the homepage today!
We will further honor those who have passed away at our September camp and conference. We would like to write the names of those who have passed away passed away on a display of helium balloons, say a few words of remembrance, read the names aloud of those we honor and remember, and have a moment of silence. Please participate by submitting the name and dates of birth and death of your family members and friends who have passed away from Fabry disease. We'll keep you posted via our website, e-newsletter, and face book page (www.facebook.com/FabryDisease).
We keep you and your families in our thoughts and prayers. Thank you for your support!
Photo: Ken Walter, Jerry's younger brother, who passed away in 1999 at 37 years old.